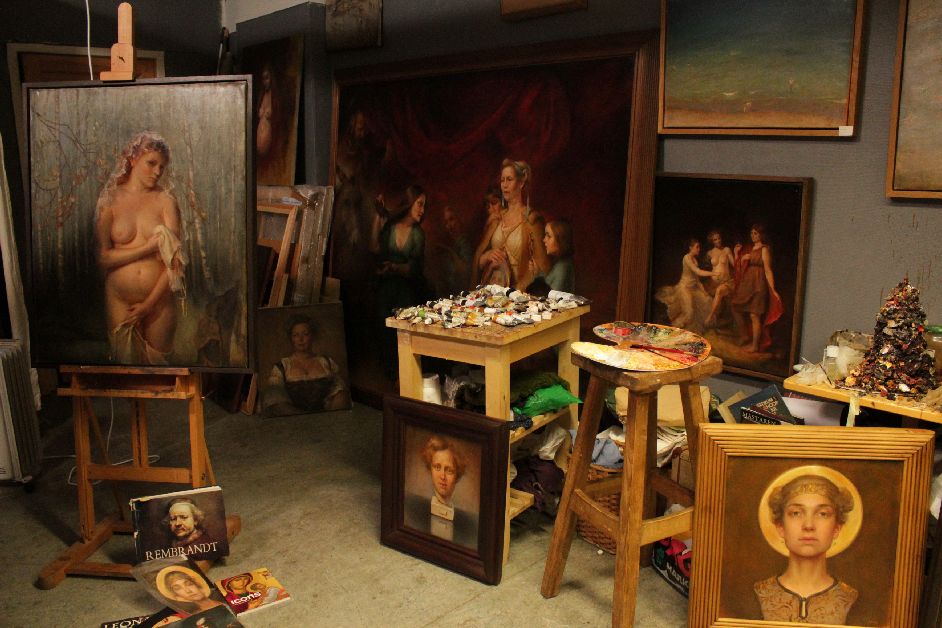 Open Studio/ Moving out-Sale-day in Helene Knoops Studio
Sunday April 7 from 12.00-1700.
Where: Cort Adelers gate 33, Oslo, 5th flo0r.
After five years in my studio I´m moving out.  On this occasion I invite you to a moving out party! An informal possibility to pass by the Studio where I sell different things. A variation of drawings, paintings, sketches, lithography, palets, prints, posters of paintings, books, fabrics, rarities, and transport boxes for paintings in wood, etc…
Åpent atelier/utflyttnings-utsalgs-dag i Helene Knoops atelier
Søndag 7 april fra kl 12.00-17.00. Cort Adelers gate 33, Oslo, 5 etg.
I anledning utflytting av mitt atelier som jeg har arbeidet i de siste fem årene inviterer jeg til utsalgsfest! En uformell mulighet til å komme innom atelieret hvor jeg selger ut diverse gjenstander. En variasjon avtegninger, malerier,skisser, litografier, paletter, print og poster av malerier, bøker, rekvisitter, rariteter, fraktkasser i tre, bord…