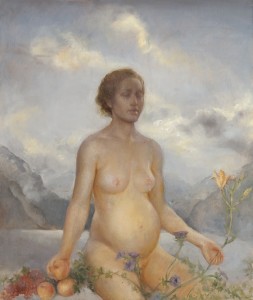 Helene Knoop Solo Exhibition at Hammar Residence in Säffle, Sweden
September 3 – October 3, 2011
OPENING  Saturday, September 3  at 10.00
This is a sales exhibition of paintings and lithographs.
In connection with "Skordefest på Värmlandsnäs" the Gallery will be open Saturday and Sunday, September 3rd and 4th, from 10:00 to 16:00. Thereafter, the Gallery will be open on the weekends, Saturday and Sunday from 12.00 to 16.00, and other days by appointment.
Welcome!
Press coverage:
Helene Knoop imponerade på Hammer, in Säffle-Tidningen
Konst i världsklass under Skördefesten – Helene Knoop till Hammar Gård
FINNISSAGE
Sunday, October 2 at 14.00-1600
Please join us for a special talk:  In Pursuit of the Masterpiece.  Helene Knoop and art historian Therese Sjøvoll, will discuss Knoop's pursuit of the masterpiece.
What is a masterpiece and how do you acheive it?
This talk is based on their new book Helene Knoop – Paintings.
There will be ample time for questions. Signed copies of the book will also be available for purchase.
For more information about Hammar Residence and sales please contact gallerist Karen Hurley-Langseth at hurley.langseth ( @ ) gmail.com
or +46 (0) 764 085 607 (Karen Hurley-Langseth). Or visit the Hammar Residence webpage.
Hammar Herrgård, 661 93 Säffle, Sweden