From today and four weeks ahead I will find myself in Vienna, Austria. Golden culture is
waiting to intoxicate my forthcoming project and me.
I have a plan, but if you know a hidden place or secret, please enlighten me.
In Kunsthistorisches Museum I will make a copy of Helena Fourment ("Das Pelzchen"), made by Peter Paul Rubens in 1636/1638. http://www.khm.at/en/visit/collections/picture-gallery/selected-masterpieces/
Why Rubens when he's not even a favourite of mine? My desire wanted to make a Titian copy. However, studying Titian is like alchemy, you can't really exactly tell what he has been doing, especially his late painting such as Sheppard and Nymph, which also h
angs in Kunsthistorisches Museum.
Rubens is more educational accomplished when it comes to technique. His paintings have been the subject for many copies, especially in the earlier days. Rubens himself made copies of Titians work, which he admired. Though he made small adjustments and more bold and voluptuous figures, maybe a little too much.
"The Fur" is at least performed by himself, not his workshop and it's more intimate than many others of his large-scale paintings. And of course I have an idea for a self-portrait that will accomplish "The Fur".  Documentations will be done as the work progresses on Instagram/Facebook/Blog and I hope to return with an even better version of "The Fur".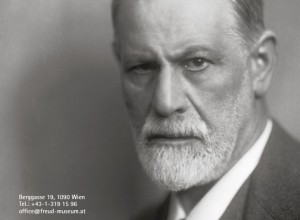 My interest in Vienna is diverse. After visiting a small, intriguing museum, or rather apartment, is The Sigmund Freud Museum. Visitors find this Museum by seeking his then existing apartments address, http://www.freud-museum.at/cms/#,
Calling the doorbell where it says "Sigmund Freud" and entering almost as if we were disturbing Sigmund in the middle of his dinner or studies. I like this small Museum, because of his strange and nice collection of antiques and prints. The atmosphere is also as intimate, and makes me float back in time… also to The Vienna Secession, which I will write more about….